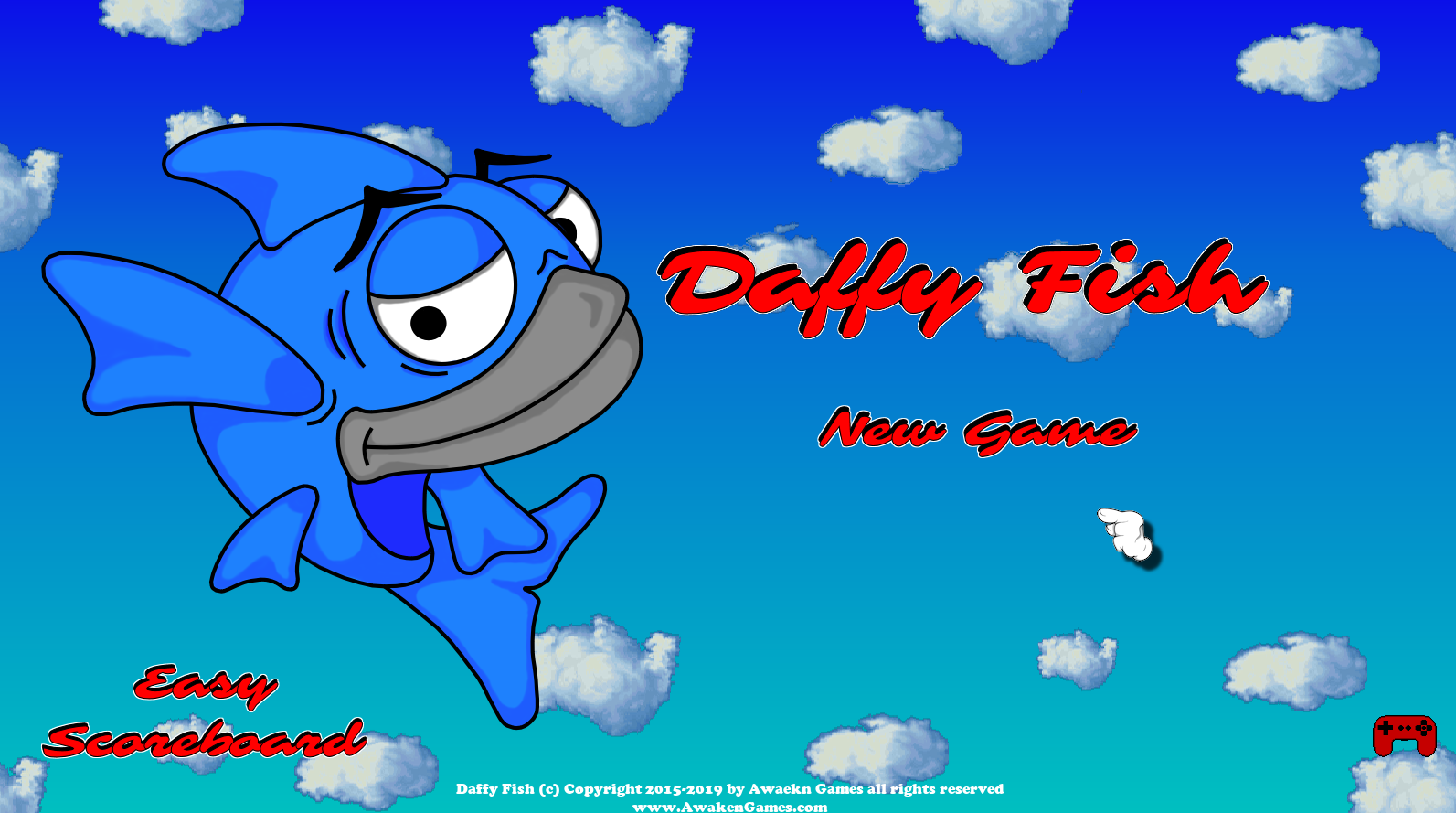 Daffy Fish
A downloadable game for Windows
Awaken Games
Daffy Fish takes the simple gameplay mechanics of Flappy Bird and takes them to the next level, in the form of the Player Character now being a Flying Fish with the ability to leave the water for short periods of time.
Daffy Fish isn't a game for casual game players, but for those old-school players looking to test their skills to see just how far they can go.
Currently Daffy Fish has 4 Worlds with 5 Puzzle Levels Each, and the gameplay is simple, navigate through each level, avoid hazards and collect as many goodies as you can.
The Game has 3 gameplay modes, Easy, Medium and Hard and the number of total levels you will have to play is limited based on the game's difficulty.
Controls are simple [Spece] to Swim, [<] Slow Down and [>] to Speed Up.
At the end of each level you will earn an Extra Life, along with a point bonus based on the game's difficulty.
I have loads of other gameplay ideas to add to this product, but for now I'm putting it out there to see it generates enough of a fan following to see if I should take it to that next level.

Future Expansion Plans call for NPC challenge levels for each world and a Unique Boss level at the end of each.
-Hope you Enjoy!
Download
Click download now to get access to the following files: